Today's topic is pictures of Flea!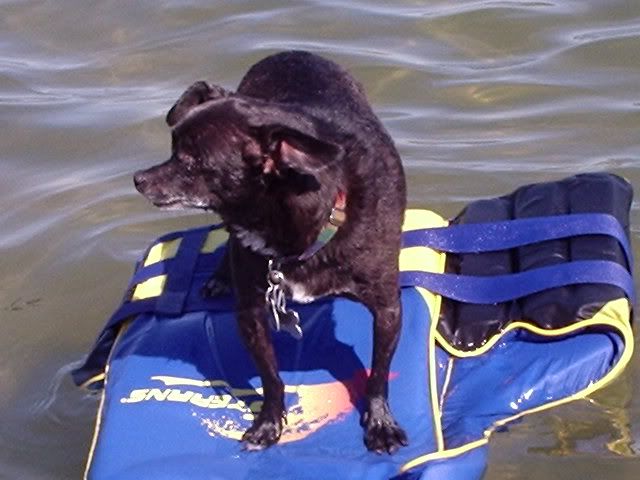 Flea spent more time in the water today ... the conclusion was reached that he is very much an indoor dog.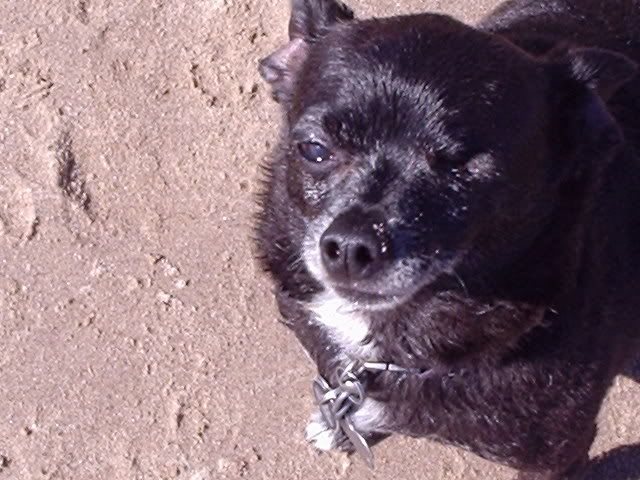 and again, cutest dog ever ...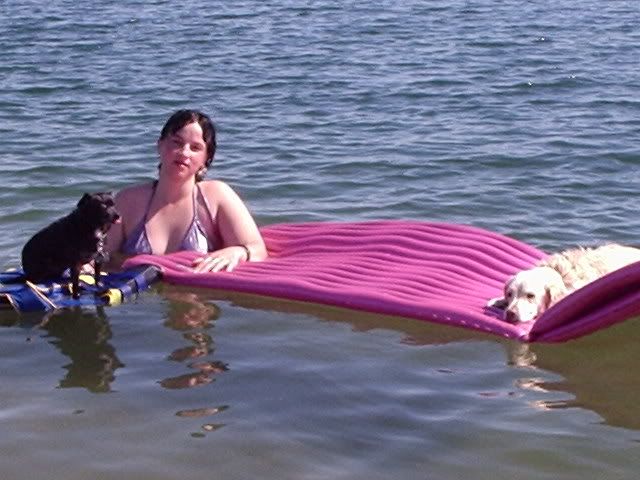 Flea had his little float thing, Harley jumped on the raft again, and i swam around towing them both ... we had fun.

pretty much the same as usual today ... we were going to go up to havasu to meet my friend for dinner, but for various reasons, that didn't happen. so it's pretty much a relax inside kinda night ... michael made dinner, and we're drinking a white wine that he likes and i find sour.

he tried to turn me into a wine snob, and we ended up with totally differing tastes in wine, me liking reds and he liking whites almost exclusively. Wine shopping is a challenge.

tommorrow is our final day out here. We're low on alcohol and I'm sporting a decent sunburn. i think we're going to aim for a quiet day, maybe lying on the sand finishing my book. no sea-doo tomorrow - launching and unlaunching that thing is more stress then i want to deal with, not to mention michael ran it out of gas. I've still got to deal with backing the sea-doo trailer into the garage in the morning - i gave up on that project this afternoon after some time in the sun.

I'm going to be sad when i have to leave.