I had a busy night.

First, i went to see Erica and give her baby's present - a little onesie with a Social Distortion logo on it. Very Hot Topic, but she's that kinda girl. Met her "fiancee" (you're 20 years old, sweetie - a baby is bad enough) and looked through some picture albums.

From there, on to Ben and Jenn. It's nice to see that Ben has his house back, and I think I'll be hanging around there more often. Ben took this super-cute pic of Jenn and I -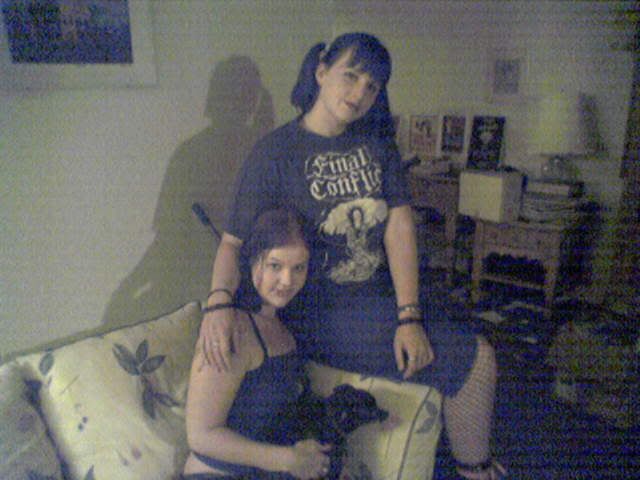 - and much fun was had by all. Flea fell in love with Jenn and spent tons of time on her lap.

After Ben's house, I picked up Michael and we went to see the ever-sweet, ever-flattering Cody. The girl is really so good for my self esteem. We had much fun at her (Lisa and Geno's) apartment. Cody is always so sad to see me go.

Silly poem for the evening
Erica is a flighty goth,
Ben is an older, wiser one.
Jenn is as sweet as can be,
And Cody is squirrelly fun.