I'm having a horrible fucking night, but at least i have parakeets.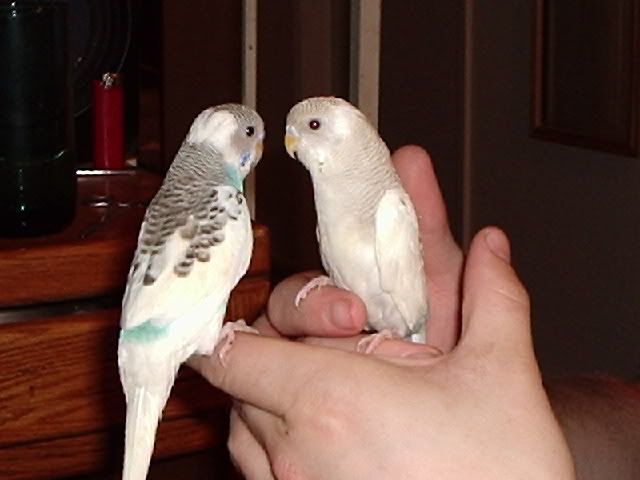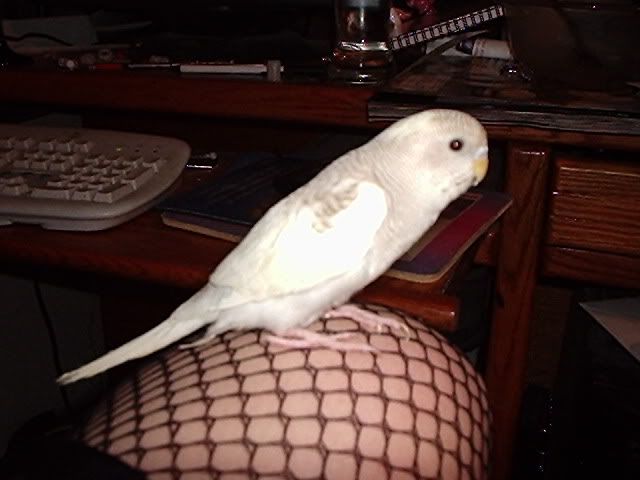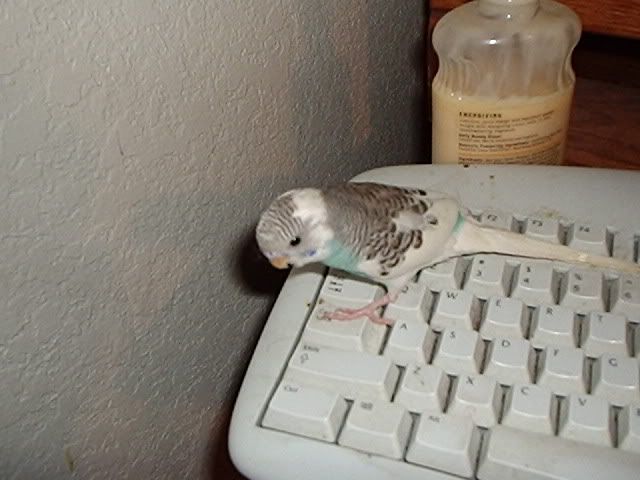 I am amused by them, and the cats are greatly entertained.

But there's something about tonight, and i don't know what it is ... I went to the show, and should have had fun, but i didn't. I'm sad without reason. I try to tell Michael, but i'm not sure he really understands, but maybe he does more than anyone else.

Blood was drawn today. results will be back monday. I await them anxiously.

I need names for the 'keets. sex is unknown. I'm thinking maybe Siouxsie and Budgie, but i'm not sure. any ideas would be appreciated.