thanks to me calling a radio show last month when they just couldn't understand why anyone would live without television, i now have a craptacular Kevin & Bean t-shirt.

this is so awful i've got to take a picture ...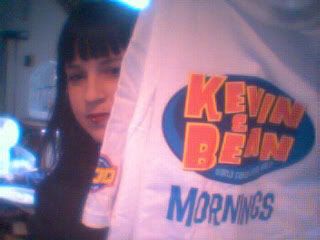 I wonder if it's worth anything on e-bay ... i doubt it. it's probably just going to go in my drawer full of "clothes to wear when cleaning the house".