I have the interweb again!

I am overjoyed. Can't you tell?

Really, i am, but i'm also sleep deprived and silly.


---


I worked at the internal medicine building last night, which is usually just babysitting the surgery patients (clean and dry? check. walk? check. pain meds? check. Next!) But last night, someone wanted their (routine) emergency surgery to be done by a boarded surgeon. So they called one of the surgeons from the surgery group. Who was willing to come in at 2:30 am, but wanted to do the surgery in his own OR. Which was on my side of the building. Oh, and they weren't able to reach a surgery tech. So the dog was walked from critical care to internal med, and i went into surgery in a surgical suite i had never been in before, with a doctor - a specialist, even - that i had never met before. Oh, and the owners insisted on waiting at the hospital until the surgery was complete.

Nerve-racking, really.

In the free time i did have, i taught a teenage boy to knit. He caught on quickly and was enamored with the craft, so i gave him the last of some blue wool i had and some size 15 needles. It was like christmas for the kid. I took pictures.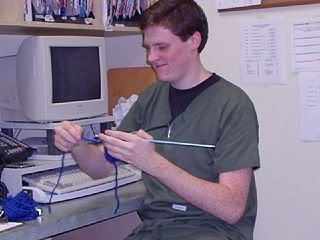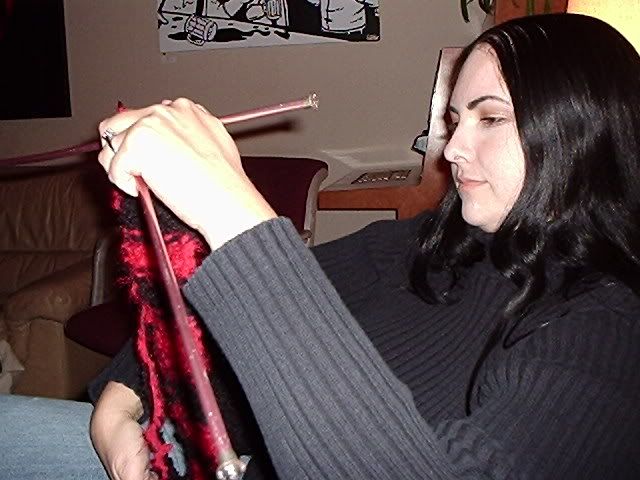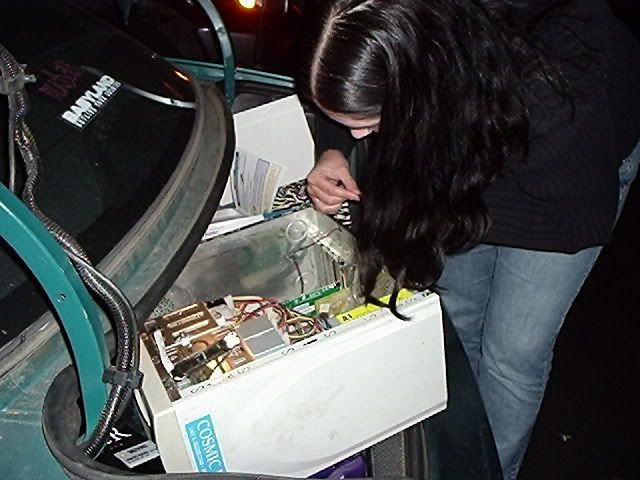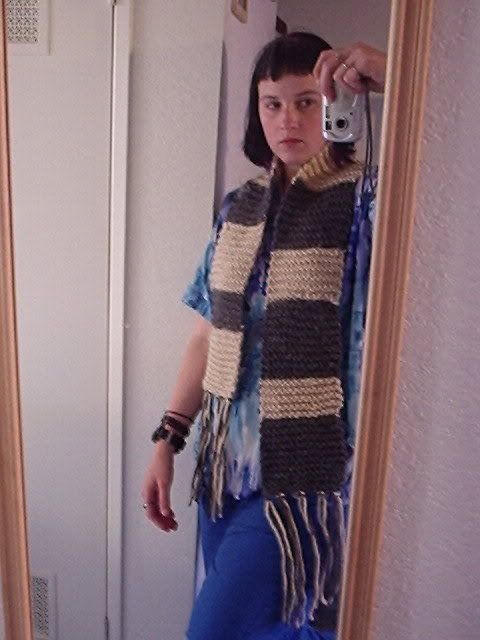 It's a gift for a doctor that i'm friends with ... i'm not sure about the fringe, but if she doesn't like it, it's easy enough to take off. I like it. And it's warm.

I have today off. I think i'm going to relax a bit ... maybe sit around with a bottle of wine and try to figure out why i sabotage every good thing i get, and maybe try to figure out how not to ...