I'm happy.

Michael is up here. we had a lovely Persian dinner last night. We had a few drinks and watched South Park. I got to spend a night curled up next to him, and that makes me so giddy. Today we're going to hike up this hill: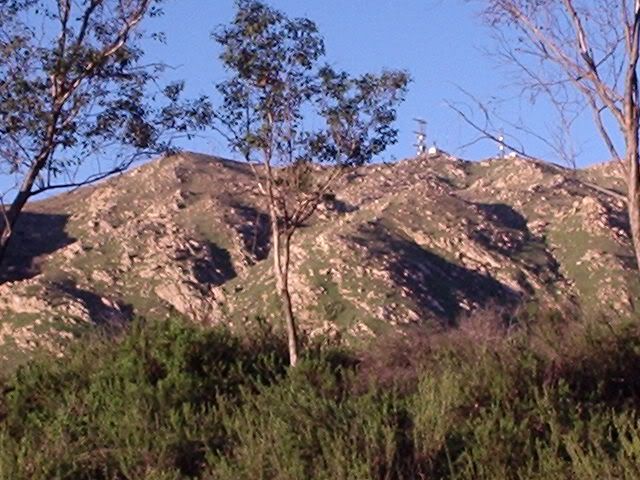 and hopefully I'll make it all the way to the top and back in a reasonable amount of time. We went to trader joe's and got trail mix and stuff so i don't get all hypoglycemic on the trail and die. that would be no fun.

I'm taking my camera, and i'll probably subject all of you to pictures of my trip later.