Well ... we didn't get to the top of the mountain. We would have, probably, but it started raining pretty good and the trail was already steep and hard to follow, so we turned around. But it was really great fun. I took lots of pictures, and i will subject all of you to them ...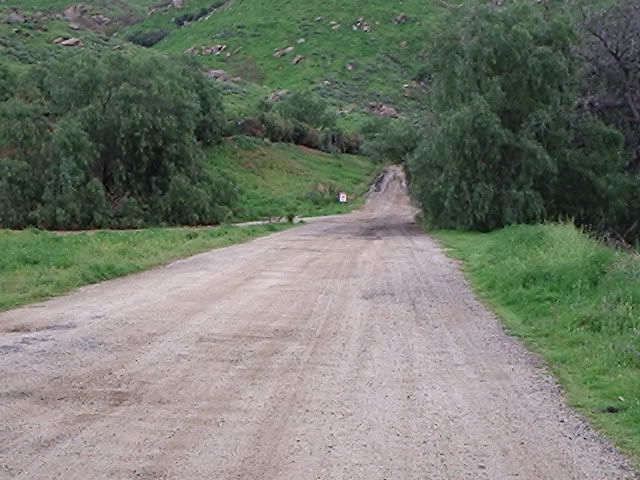 this was the beginning, where it looks like a nice, well marked trail ...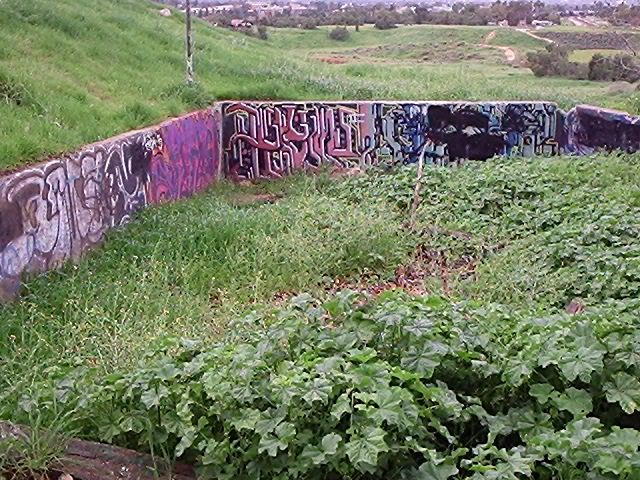 The locals did some decorating.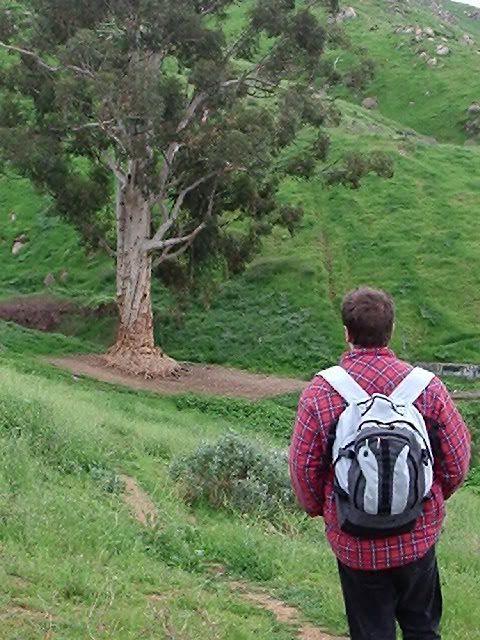 We found this tree just a little ways in ... it had a ladder built onto the side of it, and rope swings hanging from various branches. All the ropes were raggedy looking, and broken off too high for me to swing from. Just out of reach, really.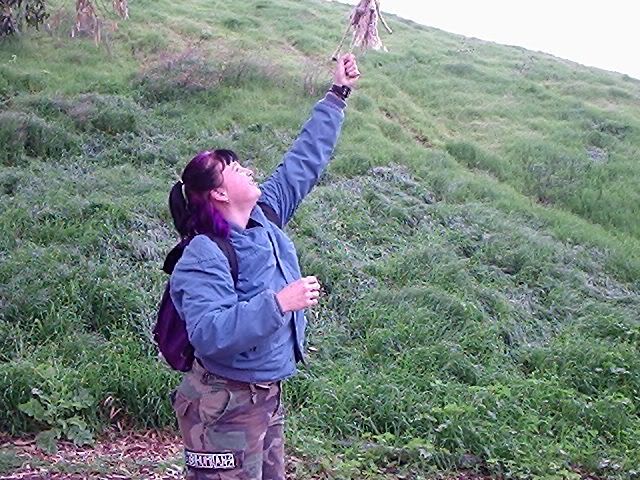 This is me looking very special ed, trying to reach the rope.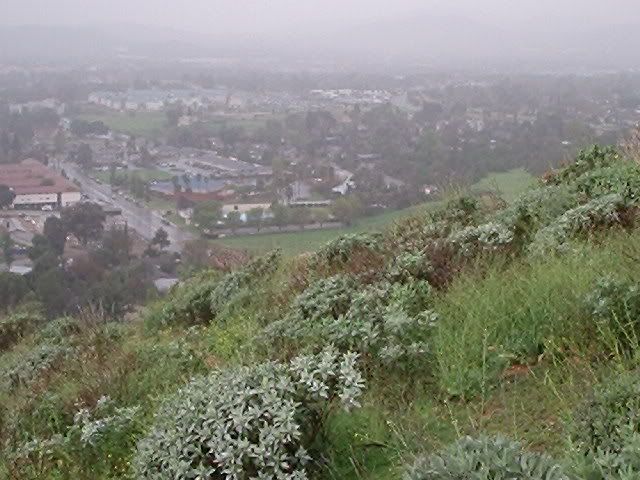 We were pretty high up when it started raining ...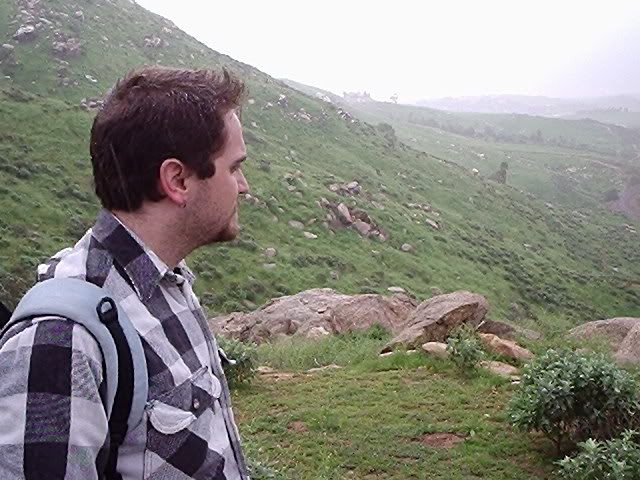 but rain or not, it was pretty up there.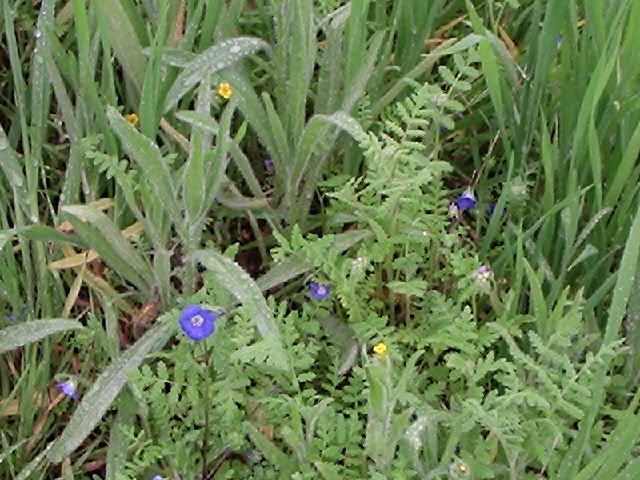 ... and there was so much beauty in the details.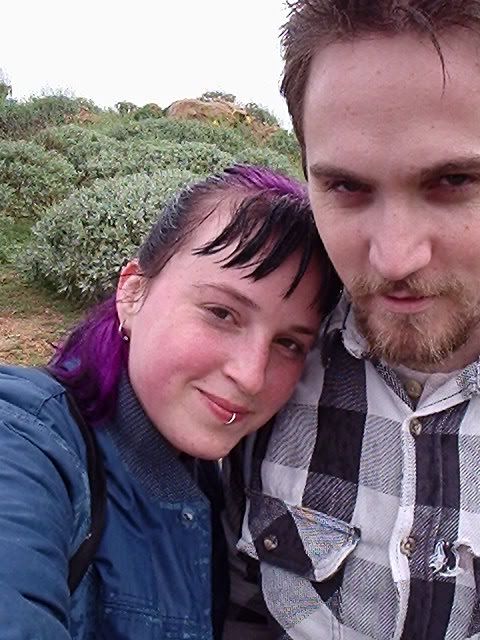 and that was the obligatory cute photo ... i have about 40 different versions of this pic. me holding the camera and smiling, and michael tolerating it. It's great.

So we're going to try it again soon. I had even more fun than i expected, and held up pretty well. the trail was really fucking steep in spots, and the ground mushy and slippery. i only fell once, trying to walk down a steep grassy hillside. but no harm done. I still want to get to the top of that mountain, dammit.