This is what i spent my saturday night off doing ...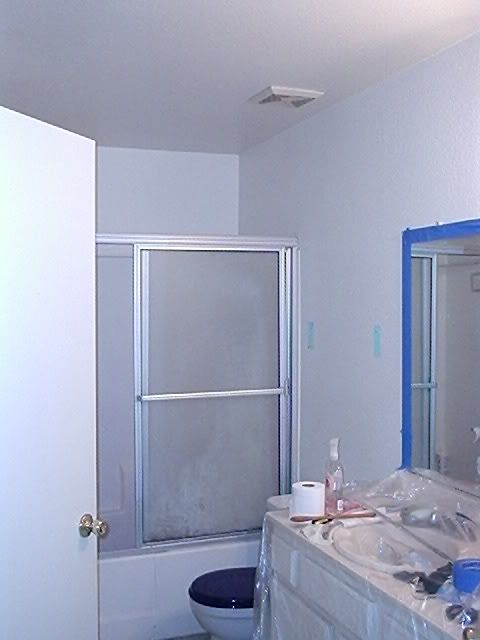 in the beginning, all was bland.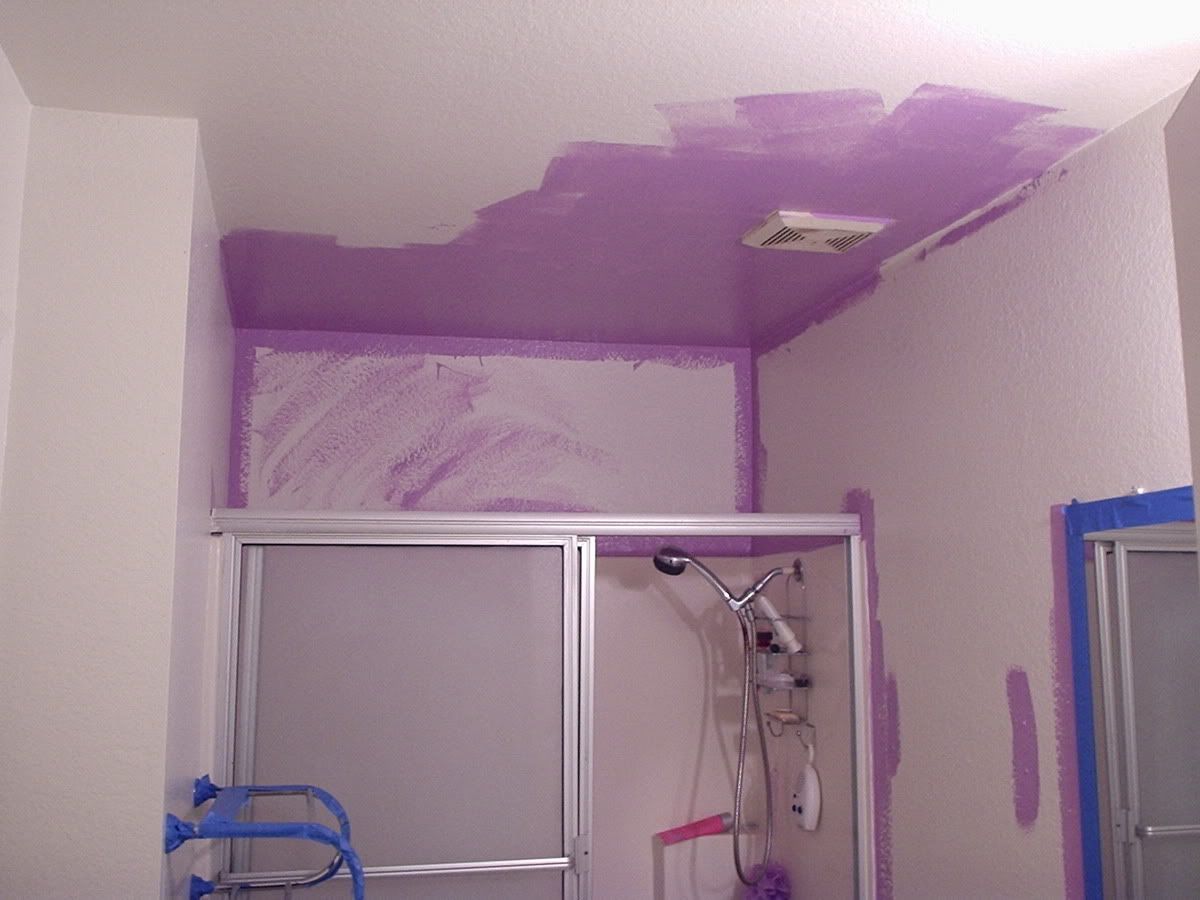 I started over the bathtub because it was easiest to reach the high spots there - i could stand on the edge of the tub and didn't have to drag a chair into the room.



progress was made ...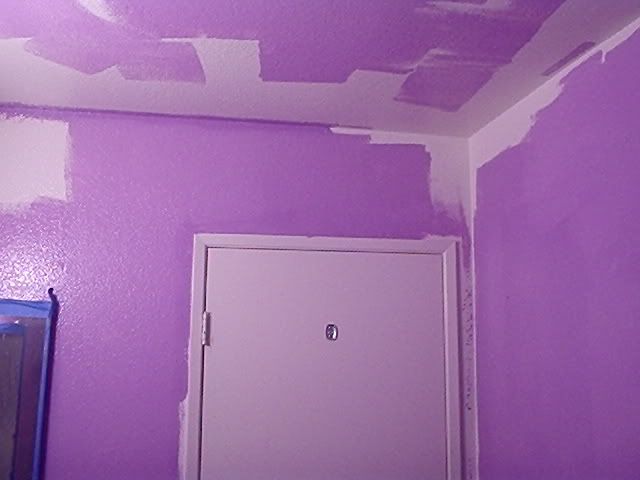 almost done ...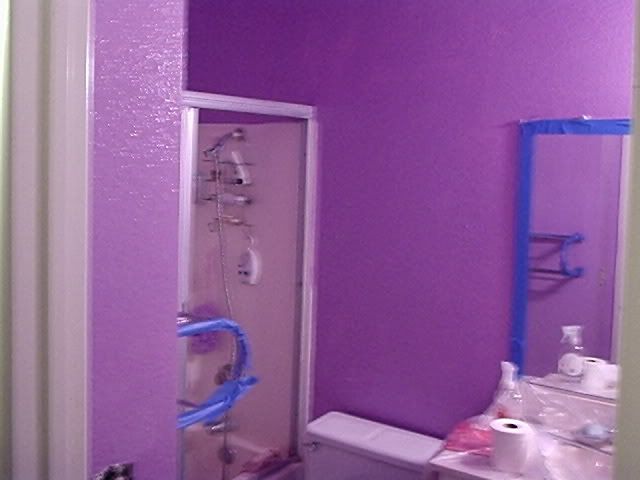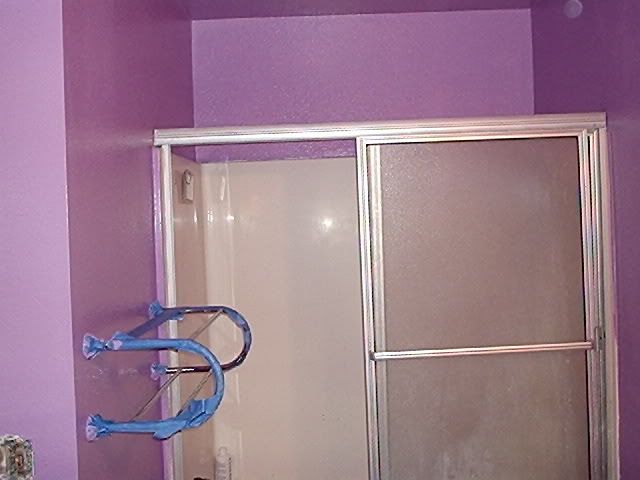 finito.

I went to the store thinking i would get something subtle, light blue or something like that ... then i decided fuck that, it's my house and I'll paint the walls purple if i want to. It's not the best paint job, i should have used the blue tape more liberally, and the walls don't even match the floor, but i like it and i'm proud of myself. I have a reason to crack open the champagne, finally.