I'm home!

With all the things that went wrong, this trip should have been hellish. But it wasn't - i had so much fun. I needed it.

Just getting going was a complicated ordeal.
The 15 is a mess.
On the way, Danny's car (which Lena was driving in front of us) ran over a piece of shredded tire and kicked it up off the road. It hit the front of my car, crunching the bumper, denting my hood, and tearing off the logo. This is going to be expensive, because i won't settle for that car not looking absolutely perfect.
I learned how to play blackjack, and lost more money than I care to think about.
Danny lost more money than that, though.
I wasn't at home when the decision was made to go, so i had to go with what clothes i had at my mom's (which wasn't much).
I'm horribly sleep deprived.
I still have to go to my mom's, and then to work.

I'm tired.

But even with all the bad, i still had a wonderful time. I was there with Danny, who is always fun, i got to know Lena and her boyfriend a little bit, i went to club out there and stared at the people, I met up with a couple of my old friends who live there, and i even had fun while losing the money at blackjack.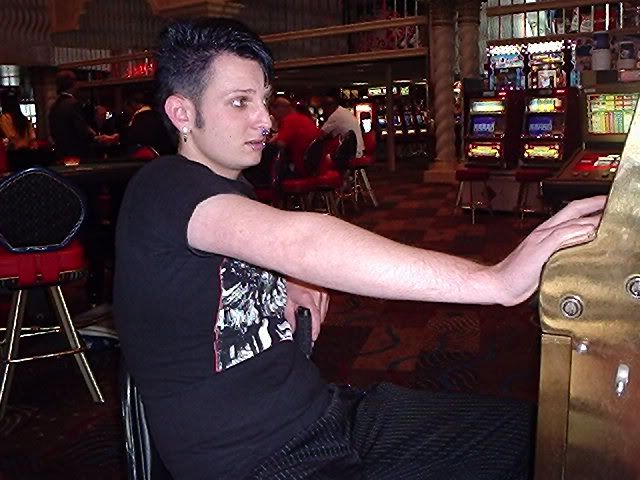 Danny playing slots ...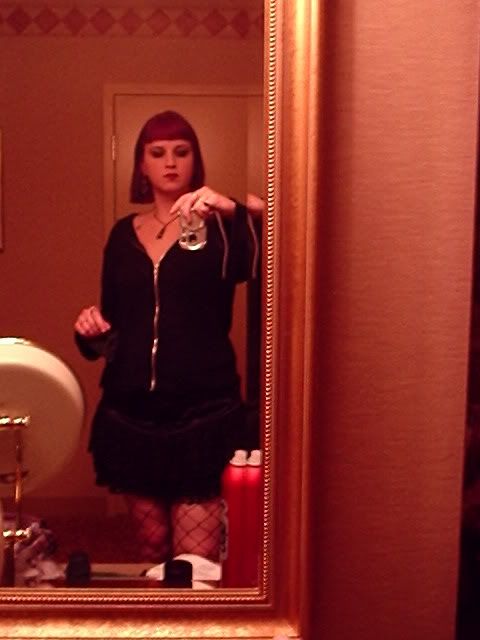 and i'm going to the club ... i don't even remember what it was called. vegas has some silly gothy people.