I made little black squares today, and i am so proud of myself.
Steph and Josie may understand why.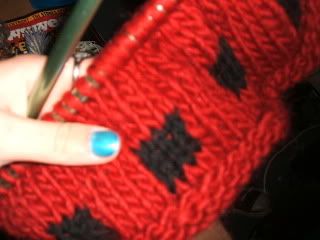 I shouldn't ever volunteer to work a full-moon friday night. It was fucking insane ... somehow, it was fun. A dog waking from a pento coma, a DKA needing a central and an insulin drip, a crashing rottweiler, a cancer patient trying to die, a 12 week old puppy that had to go on a ventilator right now, and a coyote attack schnauzer ... all within a half hour.

there was my adrenaline rush for the night.