I've got some good pre-wedding pics. My mom has better pics of the reception, and when she figures out how to email them to me, i'll post those too. For now, here's some pics of bridesmaid hell: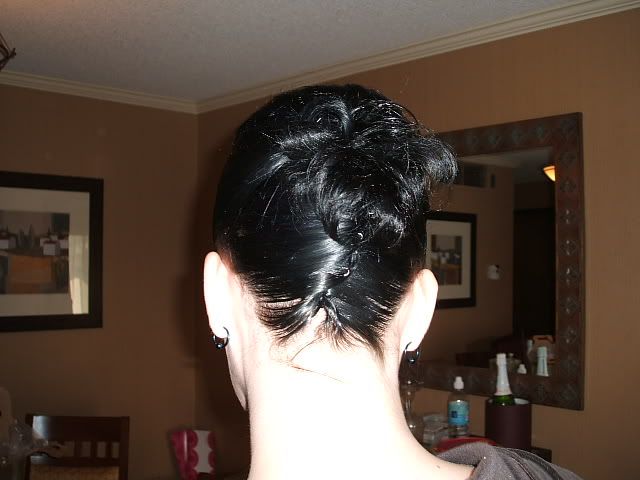 This is what they did to my hair. It hurt. I believe he anchored small screws into my skull to hold this up.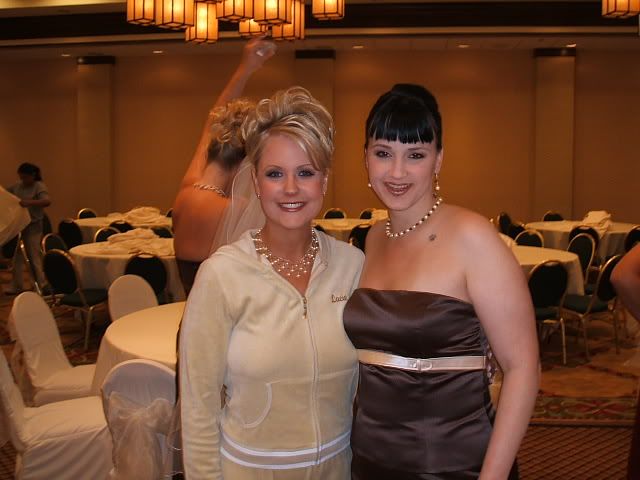 The bride and I.



The flower girl and I. She was pretty nice for a child.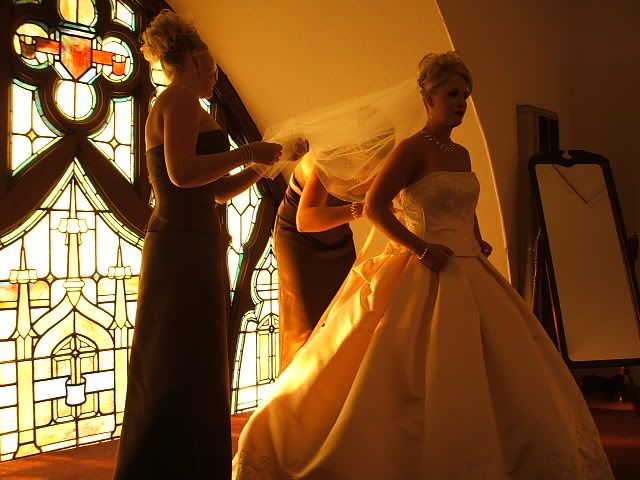 aww, pretty.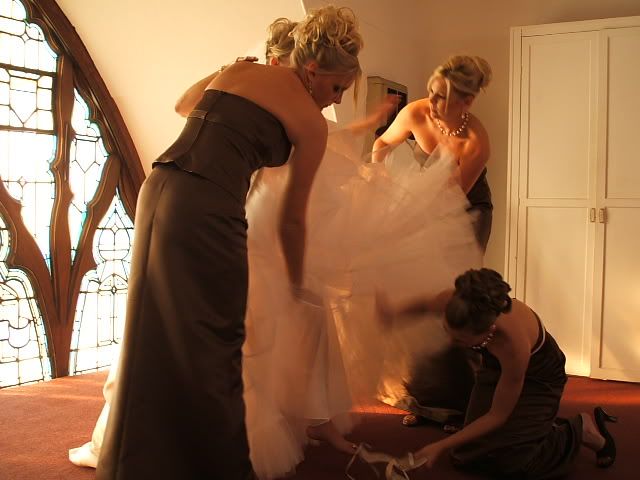 I call this one "hunting for treasure".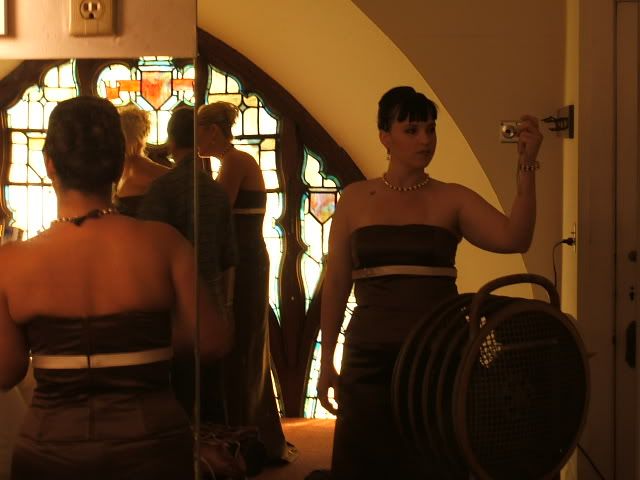 And while everyone else was helping get ready, i was taking pictures of myself in the mirror.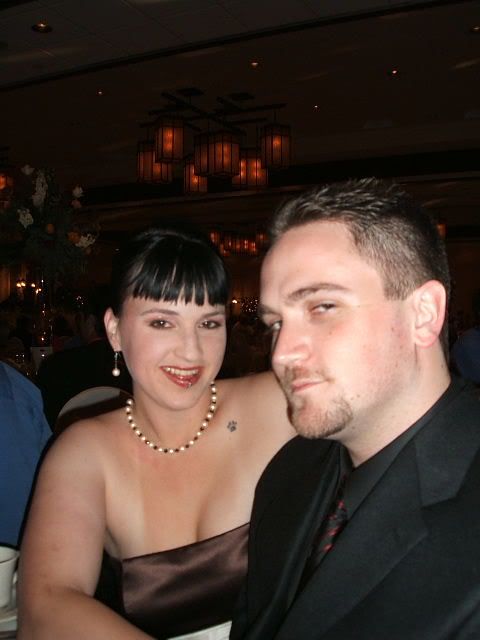 Aren't we just too fucking cute. you know it.

oh, and don't worry. there will be more.