So my phone came by UPS today. I am underwhelmed, but at least the screen works. I'm having a hard time getting ringtones, but i can deal with that later.

It is cold and my fingers are freezing ... making it hard to type.

Yesterday, i felt like i had a little gloomy stormcloud following me around ... nothing went right. My parents came home early and were really bitchy to me, i left half my dinner on the table at CPK, didn't get any studying or knitting done, and i found out that my motives had been completely misconstrued ... but i think it's gone today.

and you know i'm obsessed with pictures ...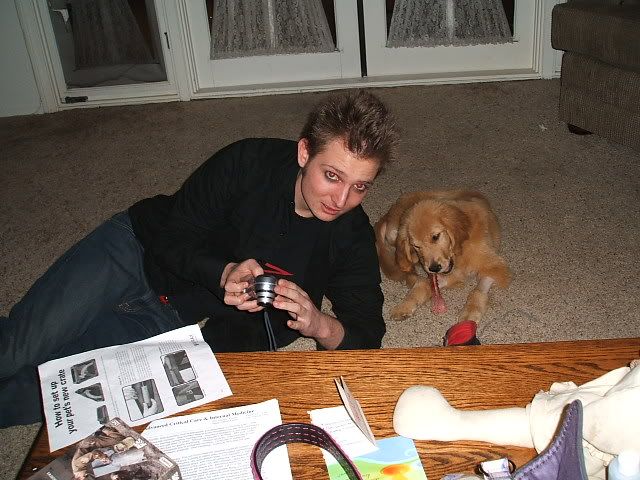 they are so cute, aren't they? I think danny loves Purl even more than i do.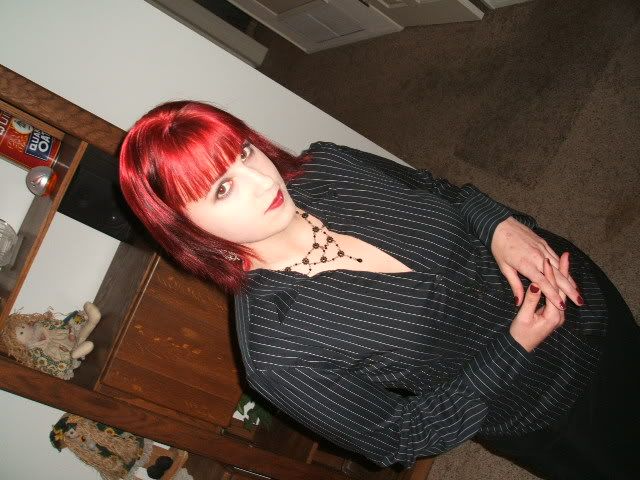 i told you it was red.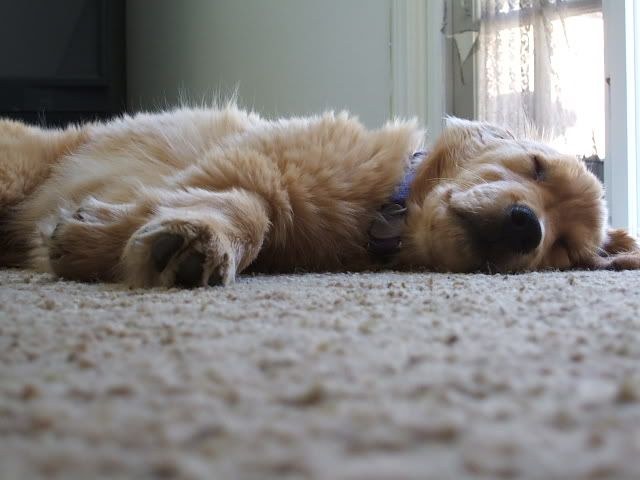 tired puppy. i'd get pictures of her playing, to go along with it, but she moves too fast.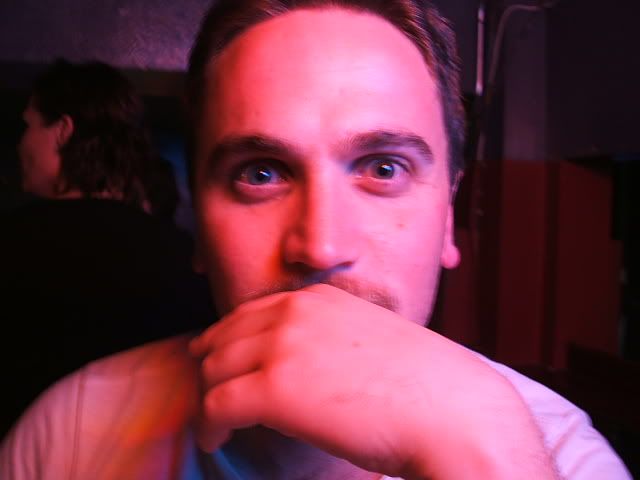 Michael looks creepy in this picture, so of course he loves it. It's in the light of a neon sign at the dyke bar on saturday night.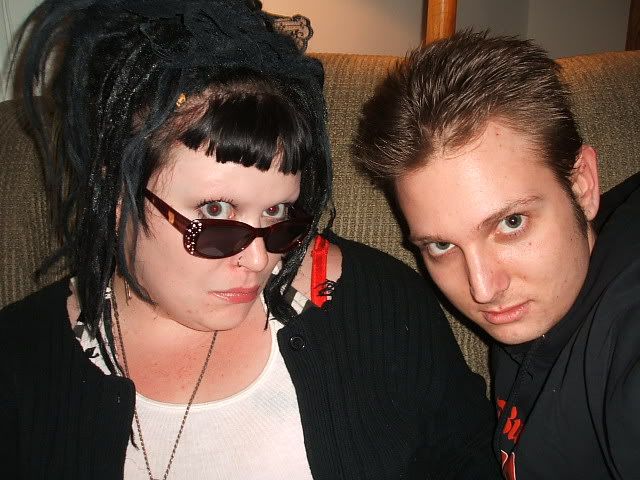 They're serious.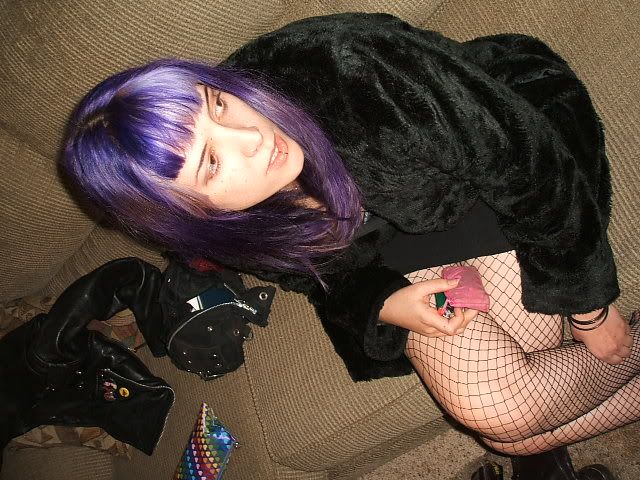 i think heather looks a little like me in this picture, but i can't quite figure out exactly why.

School and work tonight. after three days off, it's kind of a nice change.