Drunken IKEA was great fun, and I got out under $50, including a big bag of meatballs for michael. I almost bought a super-hot couch, but decided that i shouldn't spend $500 while drunk. I will, however, go back and spend it while sober. I need a red vinyl couch. I really do.

Steph takes the most awesome pics, and I am posting this one because it is one of my new most fav pics ever.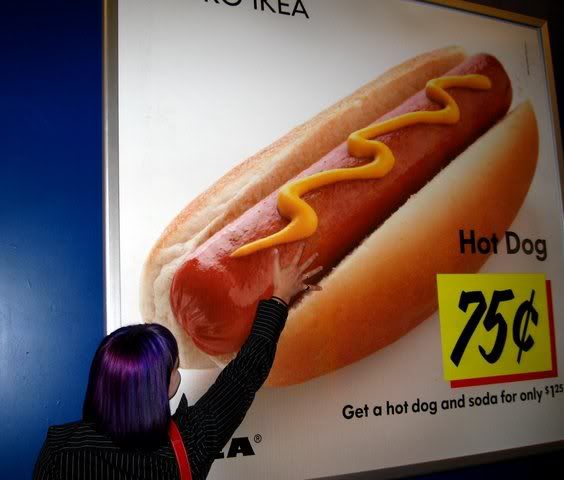 Alternate title: Size Queen.

I wish I had my camera, but god only knows when i'll be able to upload anything anyway. So for now, I'll stick to stealing stephanie's pics.

I stopped by Michael's to drop off his meatballs and see how he was. Poor boy has something flu-ish. I kept myself at arm's length (can't afford to miss any work) and hung out for a bit. We discussed what parts of his body were not contagious, but i really can't take the risk. Strep throat was bad enough.

It would be nice if he was feeling better, as i really won't have much time to see him next week, between work and homework. I'll take what i can get, though.