Well, i may have the best boyfriend ever ... he puts up with me, buys me drinks, and then takes care of me when said drinks make me vomit for 18 hours. If my hair hadn't been up in pigtails, he probably would have held it back for me, too.

So we went to the Goat last night to celebrate my birthday and
stephinextremis' brief return. Much fun and much more drinks were had. I was good up until Michael's second surprise drink, which turned out to be a vodka-cran with triple sec and gran marinier. Everyone who sampled it said it would kick my ass, and along with the three beers, double shot of Tuaca, and first surprise drink, my ass was kicked.

But before my groggy return to michael's house to vomit profusely, we did all this: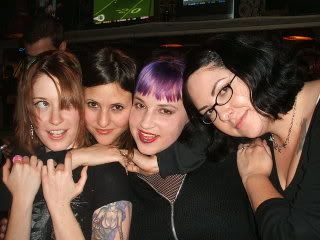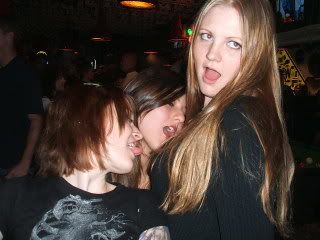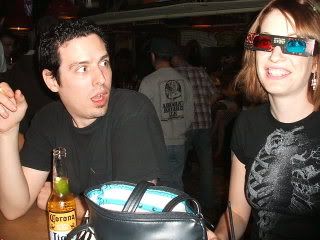 Yesterday was a busy day for me. I got up early and went to the eye doctor for my annual eye exam, where they put drops in my eyes that dilated my pupils and blurred my vision for the rest of the day. Then I went to the dentist, where they gassed me with nitrous oxide and shot my mouth full of Novocaine. It was an interesting experience, lying there in the dentist's chair, groggy, drooling, and unable to see clearly. Funny, I was in pretty much the same condition again by the end of the night.

I'm finally home and feeling better, clean scrubbed and fed. What a fucking week.