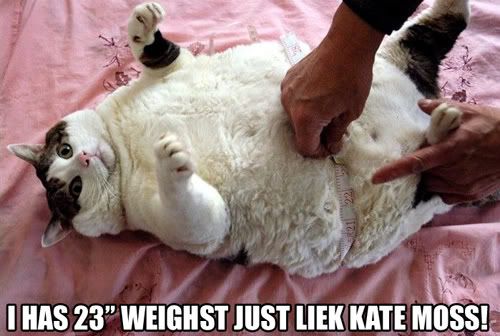 I have an unhealthy love for lolcats and lolrus'. Especially when they make me feel ok about really not wanting to go to the gym.

After taking a look at some of my patterns, and some information about their business practices, I've decided to quit Starbucks, cold turkey. I don't need to give my money to them anymore.

I used to be really good about not going to Starbucks at all, and either supporting independent coffeeshops or not buying coffee drinks at all. My first visit to starbucks was only a few years ago. But over time, the convenience, my schedule, and a caffeine addiction got to me, and now i find myself stopping for my non-fat quad latte once daily or more. I don't even drink milk otherwise, but i'm paying $4.55 daily for this thing! $4.55 X 365 days, with no pastries or bottles of water or anything else = $1660.75

I've got better uses for $1660.