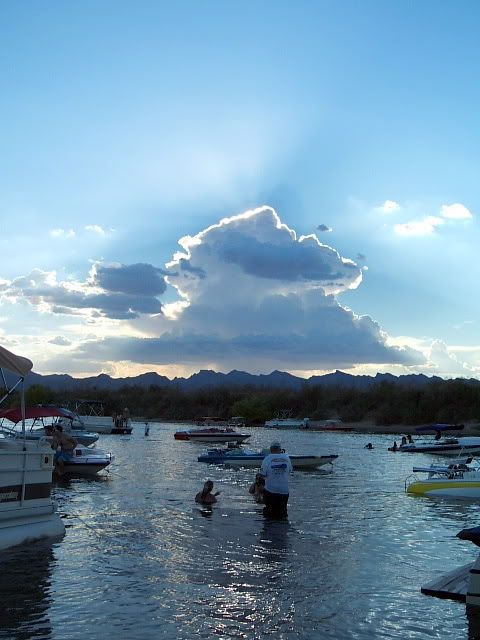 Me, my mom, and our silly glasses.




I want to title this one "someone got lucky on the beach" but it sounds so much dirtier than a game of horseshoes should be.




This is Jerry David. He's just a bit of a redneck.




I didn't alter this pic at all but to straighten it. Isn't the sky amazing?




Ben and Lacie. Lacie's all preggo now. Sucker.

Much drinking and fun was had. It's weird - sometimes I'm drunk after two beers, sometimes I can consume a superhuman amount of alcohol and keep going. This weekend was a superhuman one, thank goodness. I didn't know many people out there, but I hung out with my family - my aunt and uncle just retired down there - and my brother's friends, who accept me as a Brad substitute when necessary. and they tell me all the stories of trouble he gets into. It's pretty fun. A lightning storm last night made things fun as well.

I definitely need to do this more often.