A kitten just showed up on my doorstep, freaked out after being taunted by some neighborhood kids. Questioning of the kids revealed that a family brought home the kitten from somewhere, decided they couldn't keep him, and let him out in my condo complex. I can't keep him - but what i can do is get him neutered and vaccinated before anyone takes him. He seems pretty good natured, all things considered, and he's really a beauty.

Anyone interested, drop me a line.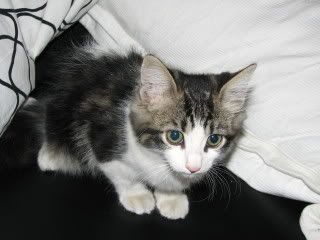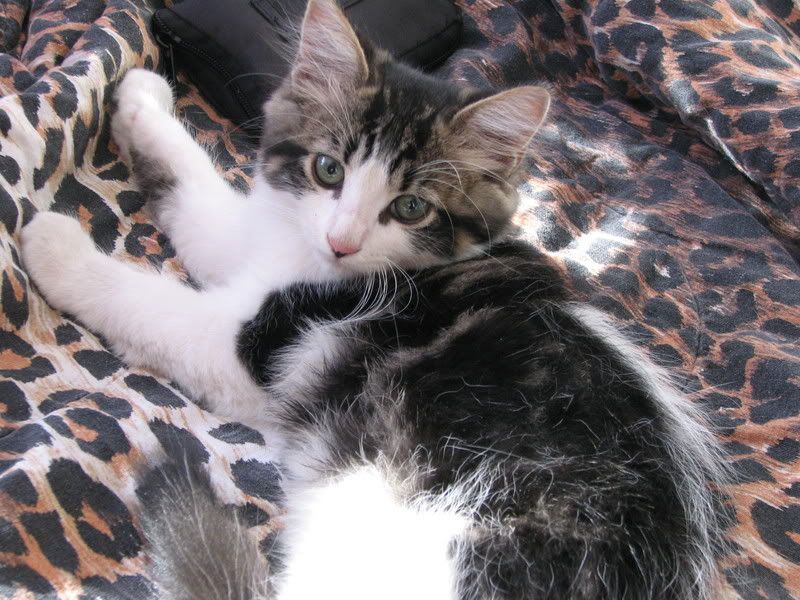 I'm not even working right now and i get the stray animals ...

ETA: Kitten situation resolved, thank goodness. Pictures to remain for cuteness.