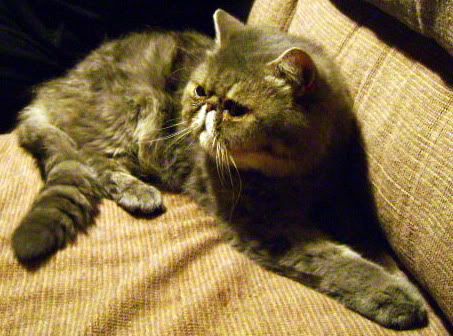 I got it for Charles, who loves these flat-faced ugly things. I'm warming up to her. A name has yet to be decided.

She's an Exotic Shorthair, a rare breed to find anywhere, expecially in the shelter. We got lucky, finding her.

Currently, she's hiding upstairs somewhere. I'm hoping she adjusts quickly!


---


I may or may not be in the background of an interview airing tonight on the channel 4 11 o'clock news. While in the clinic trying to do my job and close up the clinic for the night, they set up a fucking tv camera and interviewed my boss. Too bad I don't get TV.