Since a new litter of kittens was just born in my yard (stupid slutty feral cats! stop breeding!) I really, really need to find Captain Stripeyhead a new home. I cannot keep him. My house is way beyond its cat capacity already.

Captain is a cat's cat - he loves to play with my kitten, he loves to chase the laser pointer, he'll cuddle when he's in the mood. I usually won't agree to adopt out indoor/outdoor kitties or barn kitties, but he would probably do better than most in a situation like that.

He will be delivered fully vaccinated, neutered, and microchipped, of course.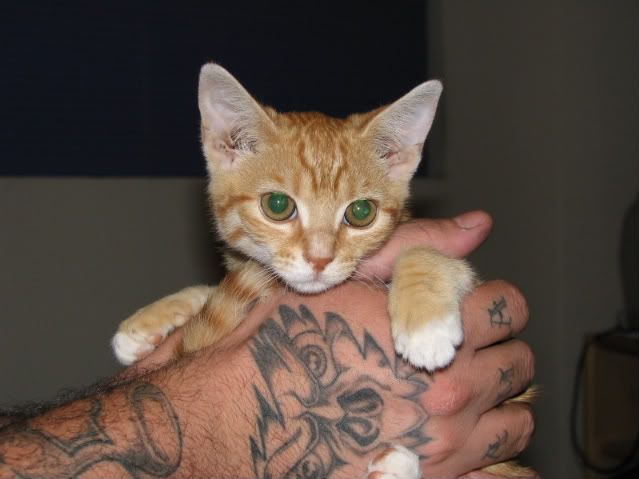 See! he's cute! I'll even throw in a collar! with bell!