A day off, finally enough sleep, and a real breakfast - biscuits, gravy, sausage (real and veggie), and eggs. Now I'm in a happy food coma, watching Desparado, thinking about maybe cleaning up the house a but later.


---


Ever see a pair of shoes you just can't pass up? These were on clearance at Target yesterday, and I have a hard time understanding why people weren't fighting to get them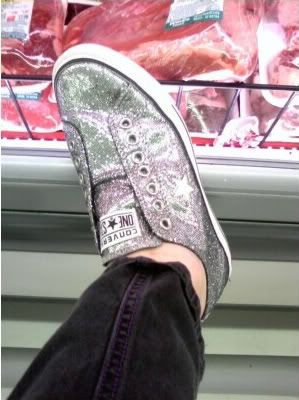 Charles hates them. I feel like dancing when i have them on ...


---


It's so nice to relax.