My mom got a Pedi-Paws for Xmas. You know ... the dremel thing with the commercials on late-night basic cable.



Her dog hated it, and she didn't want to stress him out, so she gave it to me. Last night I got around to trying it on the kitties, and they, predictably, hated it. So I read the instructions to find out if I'm doing something wrong. Take note of the highlighted area: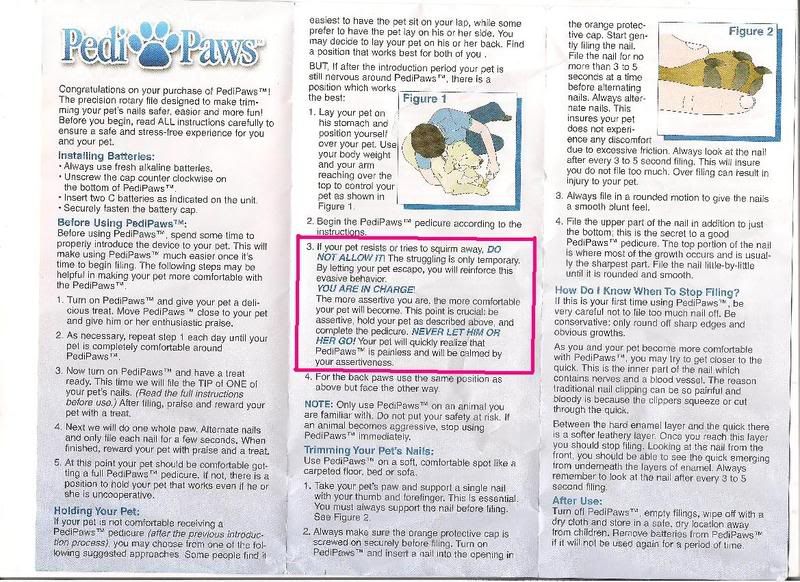 Yeah, let's pin the dog down and force it to tolerate this thing. Oh, and doesn't hurt? It hurts. I tried it on my nails, and within a few seconds my fingernail is hot. I can't imagine holding my dog down and subjecting him to this for the length of time it takes to wear the nail down.

but maybe that's just me.

Edit: Does anyone want a Pedi-Paws?